Windows, Shutters, Siding, Doors, and More
Home improvement can be daunting. There are so many aspects and factors to consider that it can seem overwhelming. At Gilkey Windows and Exteriors, we aim to reduce your home improvement stress. We have one of the most trusted teams in Lexington, and our products are custom-made, so they are tailor-made for your house. We can upgrade your windows, gutters, siding, and doors with superior craftsmanship.
Windows
Windows tend to be an area of serious concern for our customers. Whether your concerns are security-based, energy-focused, or simply based on aesthetics, Gilkey can help.
We craft our windows in our factory, lowering costs and decreasing the time you have to wait for installation. Our artisans are dedicated to your windows, to the point of hand-cutting the glass if necessary to ensure that the windows stand against storms, accidents, and time. Their structural design deadens sound and includes welded corners and an innovative 23-honeycomb frame that increases their durability; our windows are so strong they can withstand inclement weather like winds up to 225 mph.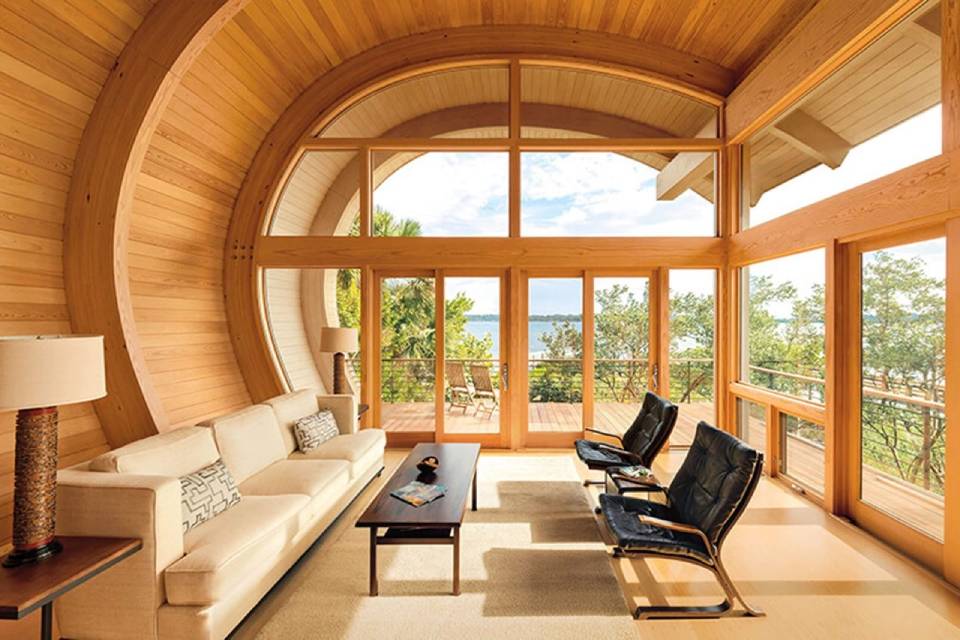 Additionally, we offer fast and high-quality window replacement, installing most windows within an hour and completing most jobs within one or two days. We can remove old windows without removing their original trim work, so you never need to worry about any of your new windows fitting incorrectly. We do both commercial and residential installations of vinyl and fiberglass windows to cover both your home and office.
We also offer Infinity from Marvin Fiberglass Windows. These vinyl windows are built to be as strong as possible; fiberglass windows tend to stay in excellent condition longer than vinyl. In addition to having a longer lifespan, fiberglass windows exceed Energy Star standards, saving you money on your energy bill.
Gutters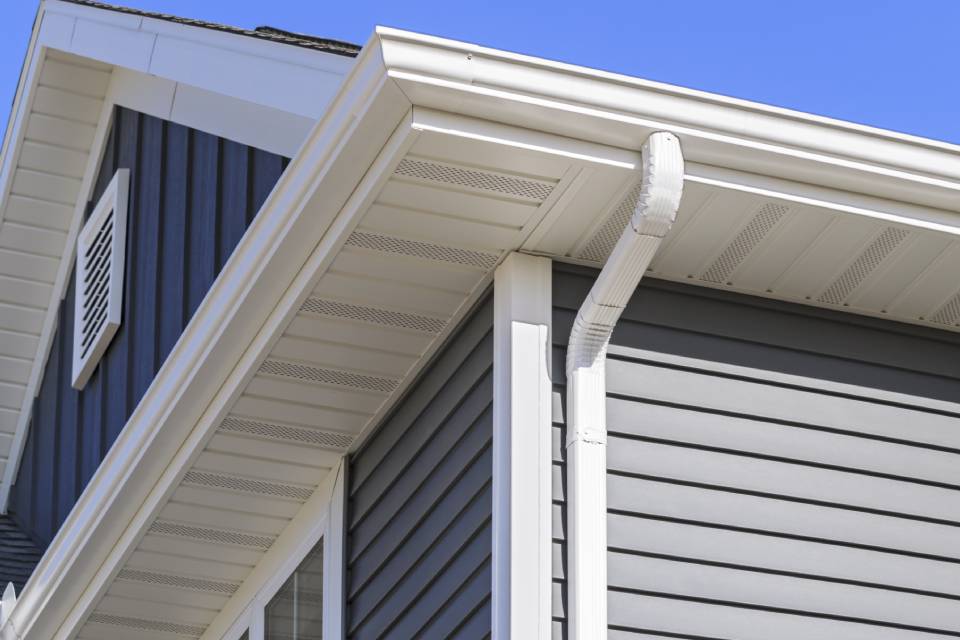 Forget climbing your ladder with your bucket and garden trowel and avoid messy gutter clogs altogether by investing in gutter replacement.  With our Exterior Solutions Gutter System, you can expect incredible function that lasts a lifetime and increases the value of your house. Our gutters are a clog-free system, guaranteed not to sag or leak. The Exterior Solutions Gutter System is designed with a crown molding look that won't take away from the exterior of your home and will maintain its curb appeal.
Siding protects structures from the elements, keeps them insulated, and adds visual interest. Vinyl siding is the most popular material for siding in the southeastern US, known for its versatility and resilience. It will not need to be refinished like wood siding or be as costly to install as veneer or fiber cement. Our siding replacement is made from our Super Polymer Formulation, making your home stronger and more visually appealing. Gilkey vinyl siding and vinyl soffit siding are easy to maintain and come in various styles that bring together the exterior elements of your home while raising its resale value.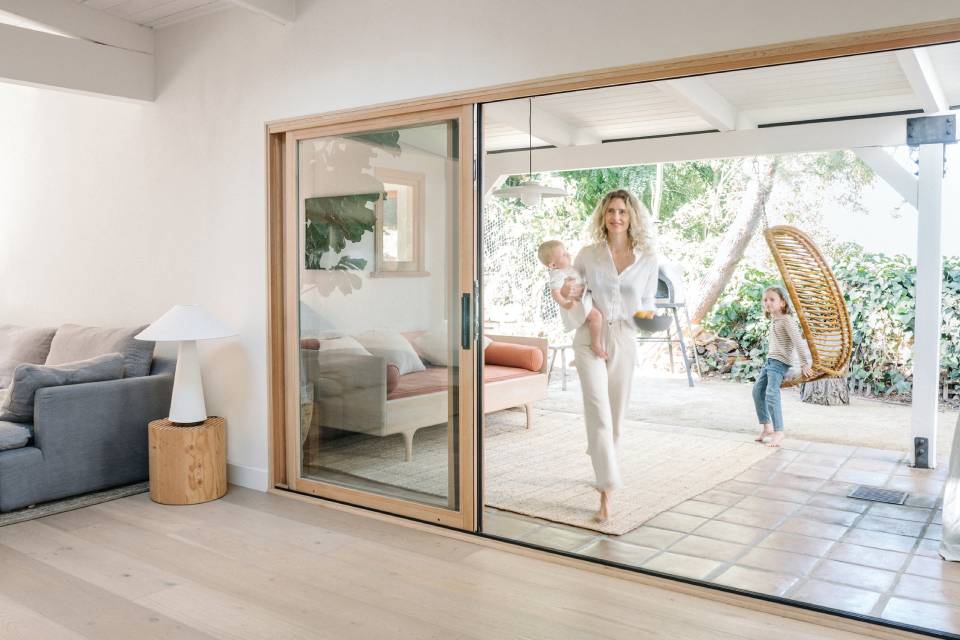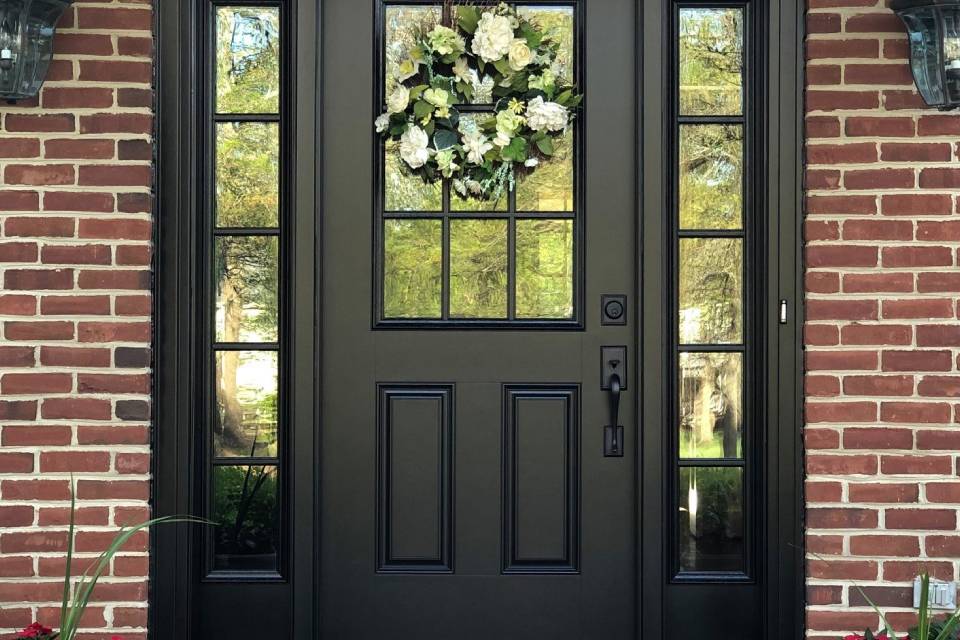 Doors block sound, keep out cold air, and, of course, are the entries and exits of your home. Damaged doors don't provide the necessary seal, making them ineffective and sometimes even unusable. Luckily, Gilkey has you covered with our door replacement services; we offer three-door replacement options: Infinity from Marvin, ProVia® Entry Doors, and Gilkey Sliding Doors.
Infinity from Marvin replacement glass doors can be customized to slide, swing, or fold. Choose from different glazing options to best suit your home's climate and aesthetic, and accessorize with grilles, dividing lites, or other hardware accents. An Inswing French Door, Sliding French Door, Sliding Patio Door, and Bi-fold Door are available.
ProVia® Entry Doors are top-of-the-line fiberglass and steel professional-class entry doors. The Embarq™ fiberglass entry door is the "doorway to innovation and energy efficiency" as the most energy-efficient entry door in the U.S. market. Signet® fiberglass doors are durable and beautiful with a realistic wood look, and Heritage™ fiberglass doors feature textured woodgrain and more defined embossing. Finally, Legacy™ Steel Exterior Security Doors are heavy-duty steel doors with reinforced locks and hinges and can withstand attempts at forced entry.
Gilkey Sliding Doors are manufactured locally and are installed with Patented Dual-tandem Nylon Wheels and a Raised Rail to protect them from foreign obstacles. This makes the Gilkey Patio Door and Patio Slider Door able to open and close smoothly and quietly, and the multi-chamber design makes them energy-efficient and noise-blocking. They can be equipped with aluminum screens and interior blinds for light blockage.
Fortify Your Home with Gilkey
Protect your home's interior with the best exterior. At Gilkey, we provide all exterior solution needs with high-quality windows, siding, gutters, doors, and more. We are an award-winning company with over 20 years of professional experience: Trust Gilkey Windows and Exterior Solutions for unfailing craftmanship that serves your home for years to come. Call or contact us today to find your exterior solution. Our showroom is in Lexington, KY, and we serve the greater Lexington area as well as all of Central Kentucky.
Questions About Our Products?
Email us today, and we'll get right back to you!