Vinyl Siding
Are you building a home or remodeling your current one? The team at Gilkey Windows & Exterior Solutions knows that your home is one of the most significant investments you'll ever make, and you want to look beautiful while also standing up well to the elements.
Vinyl siding is one of the best options to go with. It is easy to care for, cost-effective, and will maintain its appearance for years. Our home exterior solutions experts can help you choose the best style of vinyl siding for your home.
Benefits of Vinyl Siding
Windows tend to be an area of serious concern for our customers. Whether your concerns are security-based, energy-focused, or simply based on aesthetics, Gilkey can help.
Vinyl siding is incredibly low maintenance. It has the least amount of required upkeep of any exterior solution for your home. Vinyl siding provides a good return on your investment as you don't need to budget for several maintenance or repairs over the years. It is resistant to pests like termites and other issues, such as rot. The only requirement for siding is to clean it once per year—or as it shows dirt and staining—and you can easily do this yourself.
Durability is another attribute of colored vinyl siding. It's designed to withstand exposure to the elements, from UV rays to heavy wind and hail. Siding is also moisture-resistant, which means you'll never have to worry about corrosion, warping, or rust for the life of the product. Colored vinyl siding is also guaranteed to never run the way colors of other exterior home solutions can.
Vinyl is the most wallet-friendly siding choice. It costs significantly less than wood siding or bricks, and its installation is also less expensive. Wood siding is much more prone to damage and has more extensive maintenance requirements. Choosing to use vinyl siding will save you thousands in the long run.
Reducing your energy use will save you money and help the environment. Insulated vinyl siding can help increase your home's energy efficiency even if your home is already well insulated. Heat loss occurs where wall studs encounter exterior siding, so vinyl siding provides an extra layer of protection. Other varieties of siding can have gaps and cracks that allow air to both enter and escape. You can even qualify for some tax credits by using this eco-friendly home solution. The longevity of vinyl siding makes it the "greenest" home siding choice.
You may think vinyl siding is not a versatile choice, but that's not the case at all! Today's vinyl siding comes in many colors and textures and can be made to mirror the look of many other materials, including stone. Nobody will be the wiser unless you let them in on your secret.
Choosing Vinyl Soffit
There will be unavoidable instances when your roof will overhang the side of your home. The finishing material that covers these areas is the soffit. Soffit provides much-needed ventilation for your home. Without it, your roof can overheat, causing the shingles to break down more quickly, water to get in, mold to form, among other issues. The soffit is also an aesthetic choice. It will give your home a more polished look by covering the opening where rafters show. There are many types of soffits, but vinyl is the most durable, cost-effective solution.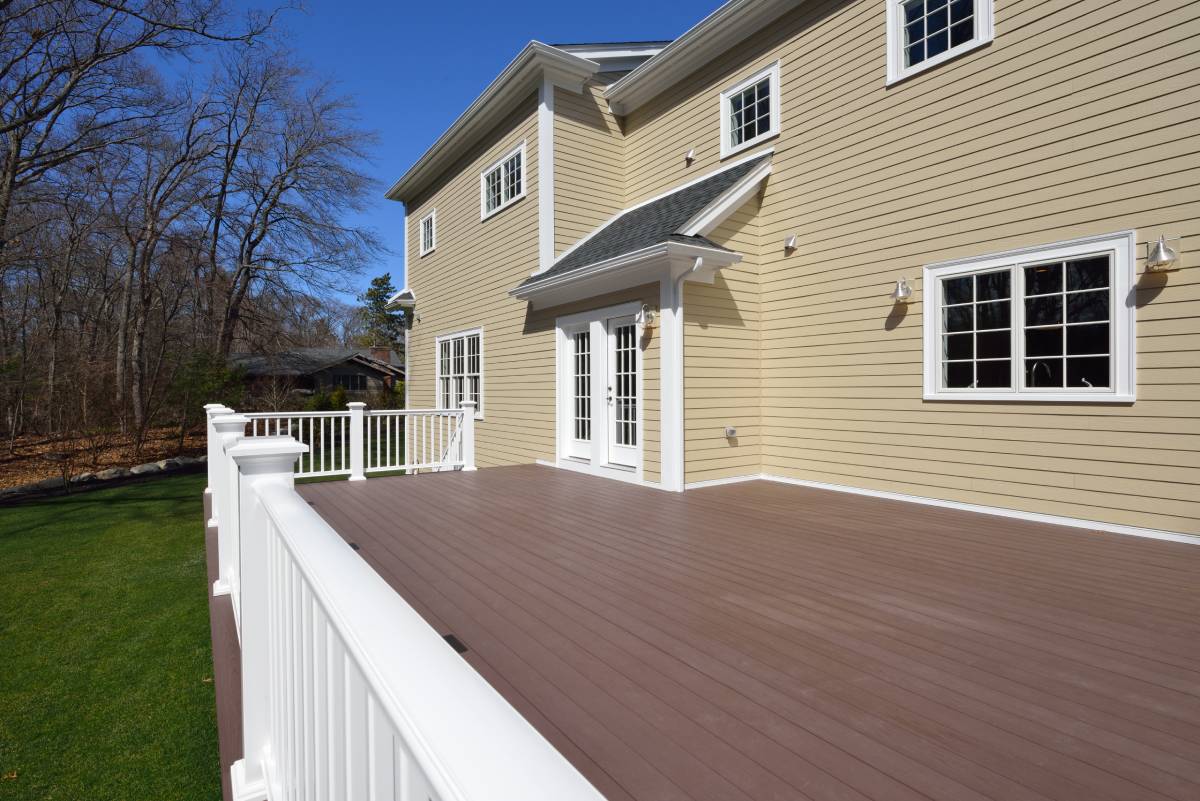 Siding Style
You may believe that vinyl siding all looks very similar, and it can, but it doesn't have to. When people talk about the style of vinyl siding, they can be referring to a myriad of things. You can choose the profile, texture, color, thickness, length of the panels, and whether it is insulated or non-insulated.
There are eight basic styles of vinyl siding:
Horizontal panels
Vertical panels
Traditional lap
Dutch lap
Board & Batten
Beaded
Shakes
Scallops
The three main styles of vinyl siding most commonly seen include
clapboard that runs across your home horizontally,
board and batten that runs vertically, and
cedar shake.
You can even mix and match styles to make the most out of your home's size and appearance. Many homeowners choose to use batten and board siding with scalloped accents for a charming aesthetic. When you hear people talk about siding types, they are generally talking about the different materials siding is available in.
Contact Us
When you are ready to begin looking at siding for your home, contact our expert project planning team. We provide in-home consultations to ensure we have an excellent idea of what you want and expect from your vinyl siding project. When you work with us, you become part of the Gilkey Windows & Exterior Solutions family. We are located in Lexington, KY, and are happy to serve all of Lexington and Central, KY. We can't wait to have you as another one of our satisfied customers!
Questions About Our Products?
Email us today, and we'll get right back to you!